Tax season is coming to an end and returns are ready to be spent. What will you spend your refund on in 2018?
April is here and Spring has finally arrived in the West Virginia Panhandle. And by now, you are either getting your tax information together because of the looming deadline or you are waiting for that refund to hit the mailbox or bank account. Now is the time to start thinking about a wise way to invest that "new-found" money.
Some will see it as a windfall for a shopping spree, while others will see it as a chance to invest in their home or family.
We think one wise choice is to clean up your home's outside for beauty and the overall health of your home and family. Imagine looking through your windows as if they weren't even there.
Is your roof stained? Is your siding or brick exterior a different color than when you moved into your home? If the answers are "yes," your house is actually aging faster due to the build up of grime and algae? Again, if the answers are "yes," then you should seriously consider a professional pressure wash cleaning from the professionals at Extra Mile Powerwashing. Our softwash technique of low water pressure, combined with gentle detergents, is best for cleaning stained roofs and all types of exterior siding.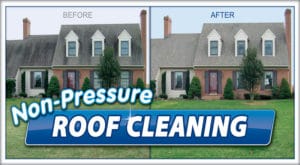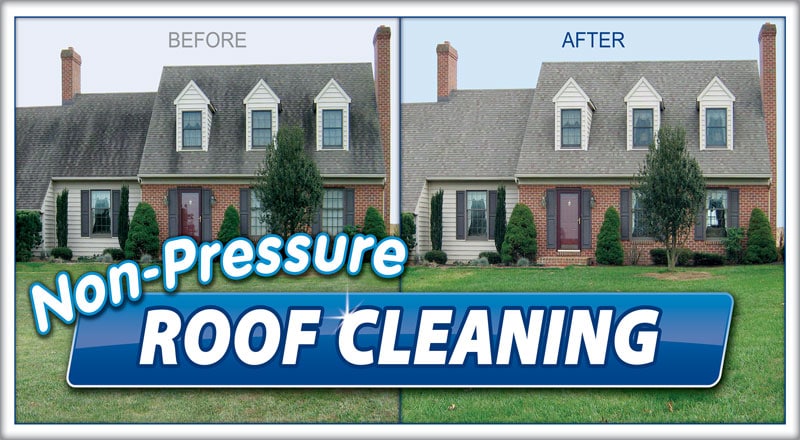 Now, look beyond your roof and siding. How does your fence look? What condition is your deck, gutters, sidewalks, driveway. Are these valuable assets to your property dirty and covered in grime?
A thorough cleaning will not only make them shine, but remove the microbes that can cause airborne health issues for your family. Clean gutters will ensure that rain water flows away from your home, not down the walls and into it. It takes very little moisture for mold and mildew to take hold and then cause thousands of dollars in damage, not to mention severe health concerns.
If you would like to spend your tax return on a great pressure washing job of your home, then schedule a free estimate with us at Extra Mile Powerwashing today. Our professional technicians are the power washing experts in the Martinsburg, WV and Inwood, WV areas. We use our softwash technique — low water pressure combined with gentle, environmentally-friendly detergents — to clean gutters, siding, roofs, sidewalks, fences and just about every type of surface found at homes and businesses in the region.
To schedule a power washing estimate, call our office at 304-904-0500 or contact us here.