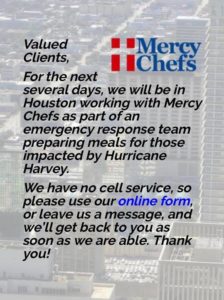 Sometimes duty calls you away from your regular job to help others. That is the case right now for Dustin Force, owner of Extra Mile Power Washing, who is in Houston serving as a chef with Mercy Chefs. The organization responds to disasters — such as the one created by Hurricane Harvey —  with meals for those who have been displaced.
However, upon his return, Dustin plans to get back to the work of pressure washing, knowing that the fall season could be short, depending on when cold weather decides to roll into the West Virginia Panhandle.
This is a great time of year to pressure wash siding, concrete, decks and roofs as part of the fall cleanup and getting the house spruced up for the holiday season. Once the leaves are off the trees, gutter cleaning can make a big difference in how the winter moisture from rain, snow and melting ice will be effectively removed from your home's exterior.
Dustin uses the softwash technique to get the best results possible. The softwash approach is a combination of gentle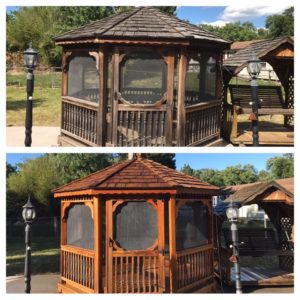 water pressure and environmentally-friendly detergents to remove the dirt and grime. "Blasting" the filth away can often result in damage to the surface, leaving clients less than satisfied.
And speaking of clients, here is one that recently said some nice things about our work:
"Dustin does a very good job in cleaning homes, decks and walkways and such. He is very knowledgeable in what chemicals are needed for each type of application." – Ryan H.
We hope you will give us a chance to make you a satisfied power washing client. To contact us for a free estimate, click here and we will make sure to respond quickly.
Extra Mile Power Washing techs service the greater Martinsburg and Inwood, WV areas.