Testimonials from Satisfied Pressure Washing Customers are the Way We Measure the Success of Our Business.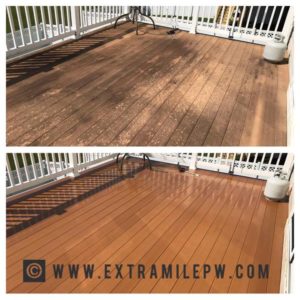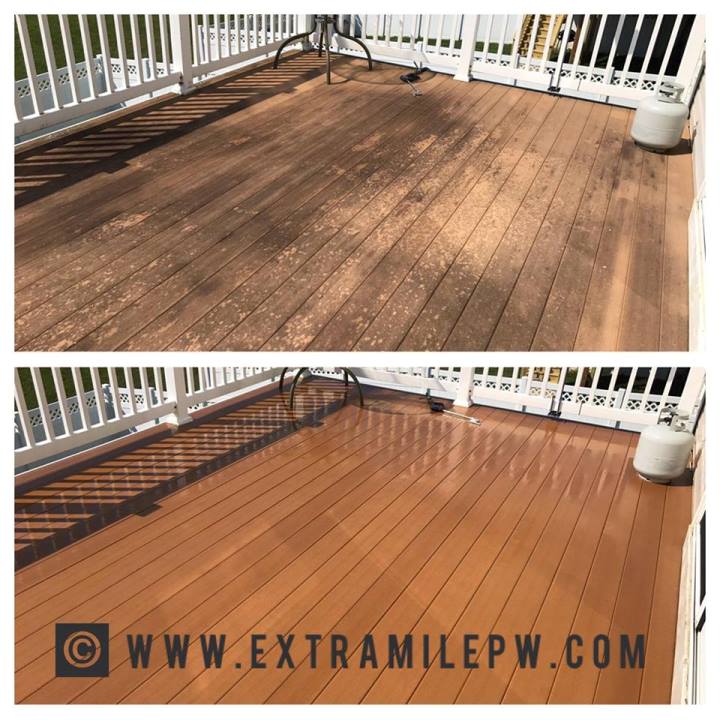 Many people think that as long as you are receiving a fair wage for your service, that is enough. When it comes to paying the bills, that is technically true. However, when you care about the customer and exceeding their pressure washing expectations, there is another level we reach for as service professionals at Extra Mile Powerwashing.
We are grateful that the customers below trusted us to do good work and then posted comments of affirmation. We hope we will get the chance to serve you — the potential customer — and that we will do such good work that you feel compelled to go to our Facebook page and leave a nice comment.
"I recently had Dustin clean my gutters. He did an excellent job and I was extremely impressed with his professionalism and his work ethic. He responded to my request online that very same day; was right on time; and the price for what he did was very fair. I plan to use him again in the Spring for some of the other services he offers."  

– Pam A.

"Great job. Reasonable cost. Local company. I was impressed with the estimate I was sent, and it included technical info and a copy of the liability insurance. I'm sure the house had never been washed before. It almost looks new now."

– JD

"Had Extra Mile wash my side walks & front porch. They did a fantastic job! Explained the process to me & answered all my questions. Will be using this company again!!" 

– Roxanne K.

"Dustin does a very good job in cleaning homes, decks and walkways and such. He is very knowledgeable in what chemicals are needed for each type of application. Any comment with less than five stars is ridiculous."

– Ryan H.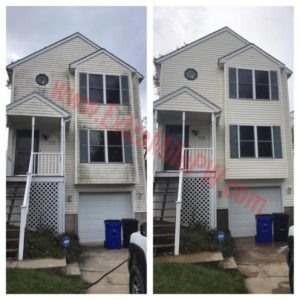 If you would like to experience the kind of pressure washing service that these customers enjoyed, then schedule a free estimate with us at Extra Mile Powerwashing today. Our professional technicians are the power washing experts in the Martinsburg, WV and Inwood, WV areas. We use our softwash technique — low water pressure combined with gentle, environmentally-friendly detergents — to clean gutters, siding, roofs, sidewalks, fences and just about every type of surface found at homes and businesses in the region.
To schedule a power washing estimate, call our office at 304-904-0500 or contact us here.