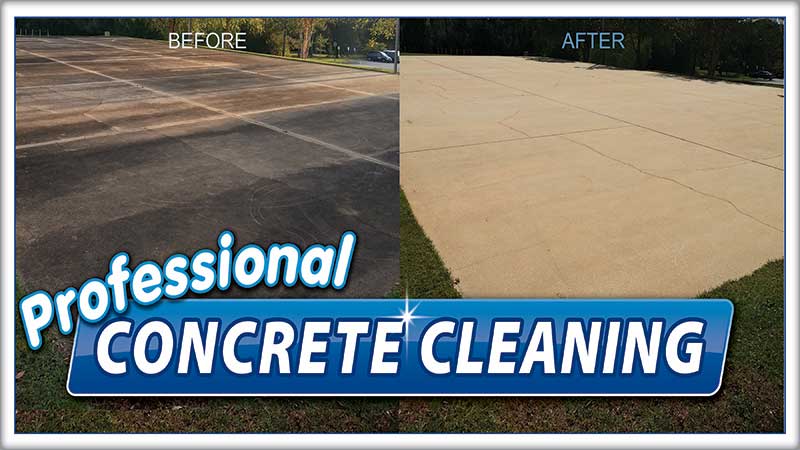 Extra Mile Powerwashing are the local experts for removing dirt, grime, grease, rust & ugly stains from your home's driveway, patio, deck or sidewalk.
Using professional grade hot water equipment and the correct cleaning solutions, a cleaning from Extra Mile Powerwashing of Bunker Hill, WV will brighten your concrete surfaces, while removing slippery spills and harmful bacteria. Your satisfaction in how clean your porch, driveway, patio and/or sidewalk is our top priority.
Our professional technicians use the softwash technique — low water pressure combined with gentle, environmentally-friendly detergents — to clean gutters, siding, roofs, sidewalks, fences and just about every type of surface found at homes and businesses in the region. For a FREE pressure washing estimate call our Bunker Hill office at 304-904-0500 or contact us here.
We also offer concrete cleaning, roof cleaning, and house washing services.
Our professional technicians are power washing experts in the Eastern Panhandle of West Virginia. Our service areas includes:
Bunker Hill WV 25413 | Inwood WV 25428 | Kearneysville WV 25429 | Kearneysville WV 25430 | Shepherdstown WV 25443 | Glengary WV 25420 | Charles Town WV 25414 | Ranson WV 25414 | Martinsburg WV 25401 | Martinsburg WV 25402 | Martinsburg WV 25403 | Martinsburg WV 25404 | Falling Waters WV 25419 | Harpers Ferry WV 25425 | Hedgesville WV 25427 | Winchester VA 22601 | Winchester VA 22602 | Winchester VA 22603 | Winchester VA 22604 | Cross Junction VA 22625 | Clear Brook VA 22624
Customer Testimonial 
"Wow! What a difference. We got several estimates in our local WV area and Dustin was the most professional, cost effective and genuinely seemed to care about doing a great job for us. The difference was amazing. Would highly recommend this service as it made just an amazing difference. The colors really pop, like a brand new paint job!" – Maddy
To read more reviews from satisfied pressure washing customers, click here. Click here to read more reviews of our satisfied customers from our Facebook page. Click on this link to read our pressure washing blog.