Clean gutters keep rain water away from your home's foundation and your family.
How often do you look at the gutters on your home or business? Many would be willing to bet it's not very often, because after all, they're just gutters. Many homeowners never think about gutters being the "framing" of the picture that is your home. Until homeowners experience exterior gutter cleaning, they don't realize the beauty it adds to the overall look of the property.
And while nobody in the Bunker Hill, WV area likes ugly, the worst thing that can happen is to have clogged gutters. That statement becomes all too true when it's storming, because you DON'T want to be putting up an extension ladder in rain, wind and lightening. Misdirected rain water can also damage your home's foundation, walls and other building materials where water can be trapped and cause rot. And trapped water cause mold, resulting in comprised indoor air quality. That puts your family at risk for short-term and long-term health issues.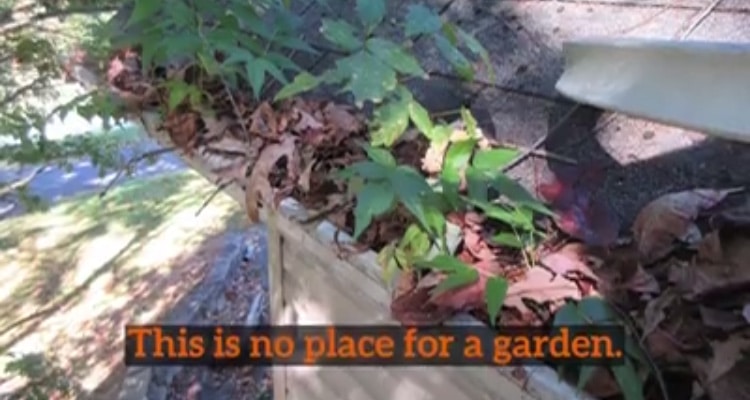 Click here to read an article about the importance of keeping gutters clean. Clean gutters inside and out are worth the investment of hiring a professional pressure washing company like Extra Mile Power Washing in Bunker Hill, WV.
Extra Mile for Cleaning Your Outdoor Living Space and More
The professionals at Extra Mile Power Washing can clean gutters and are the local pressure washing experts for all your cleaning needs. They specialize in cleaning and restoring decks and patios, which are about to get more use as the hot weather fades.
The onset of "fall weather" likely has many thinking about outdoor gatherings. Warm days, cool evenings and plenty of daylight is the perfect recipe for those kinds of backyard parties. However, a filthy deck or patio — because you decided NOT to clean it in the spring or summer — is not the look you want when guests are on their way over. They may not say anything, but they might if your outdoor living space looks nearly new.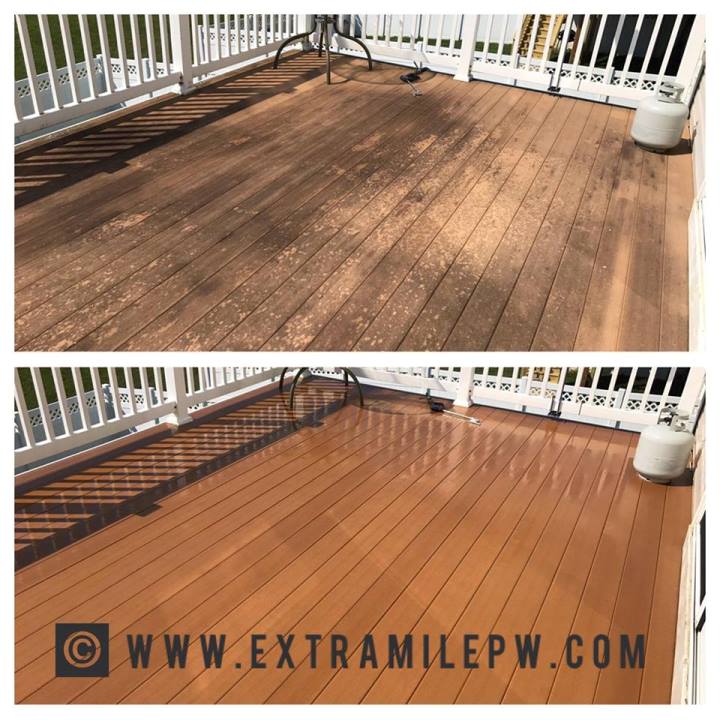 You clean up the yard and Extra Mile's cleaning professionals will restore your deck boards and/or your patio's hardscape.
Schedule Your Pressure Washing Appointment
Contact Extra Mile's Bunker Hill, WV office today to schedule an exterior cleaning appointment. Click here to contact Extra Mile's staff online. They can also be reached by calling 304.904.0500 or emailing dustin@extramilepw.com.
The Extra Mile cleaning techs are the local experts in roof cleaning, house washing, gutter cleaning, and concrete and deck cleaning. They use the softwash cleaning technique to make sure all surfaces are cleaned safely and effectively.
And while the Extra Mile techs are cleaning your property, plan to enjoy a local event on this list.