A clean driveway and outdoor living space may be just what your home needs before you start your summer entertaining.
Our expert power wash technicians know the best way to help your home look just right for those guests that will soon be stopping by for a cookout or birthday party. As they drive up, a freshly washed driveway can make a home look almost new. And, of course the entertaining area should look like it was just added to the home. This will set the stage for a afternoon and evening with family and friends!
It doesn't matter if your outdoor living space is hardscape patio, or a wood or composite deck, our techs are trained to bring it back to life and leave looking nearly new again. The combination of the softwash (low water pressure) technique and environmentally-safe detergents will have the space ready for your special summer gathering.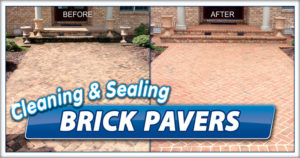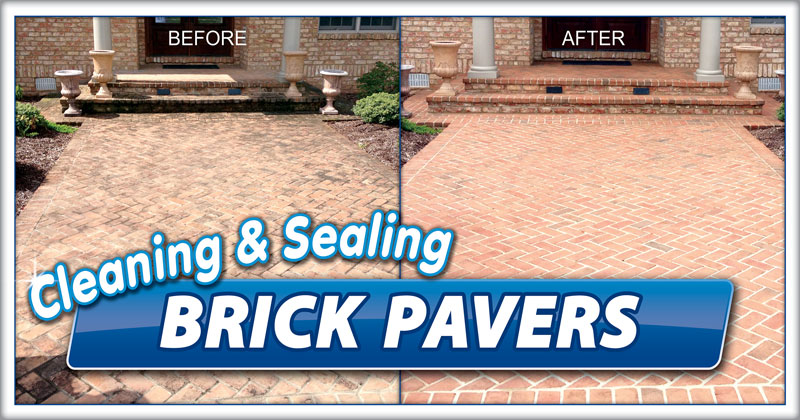 And just because your driveway and patio may be concrete and hardscape, don't be fooled into thinking anyone can clean it with a power washer. Today's machines, in the wrong hands, can scar even the hardest surfaces. And, once the damage is done, it is nearly impossible to make it look new again. Not to mention the mess an amateur can leave. Sometimes the mess left by a "do-it-yourselfer" can make the area look worse than before the first drop of water was sprayed.
And, while our pressure washing crew is on site, make sure the views from the patio are as sparking as the patio area. Often the techs are leaving the property as homeowners notice that their chimney and gutters now look even dirtier next to the clean outdoor space.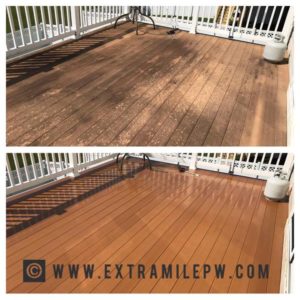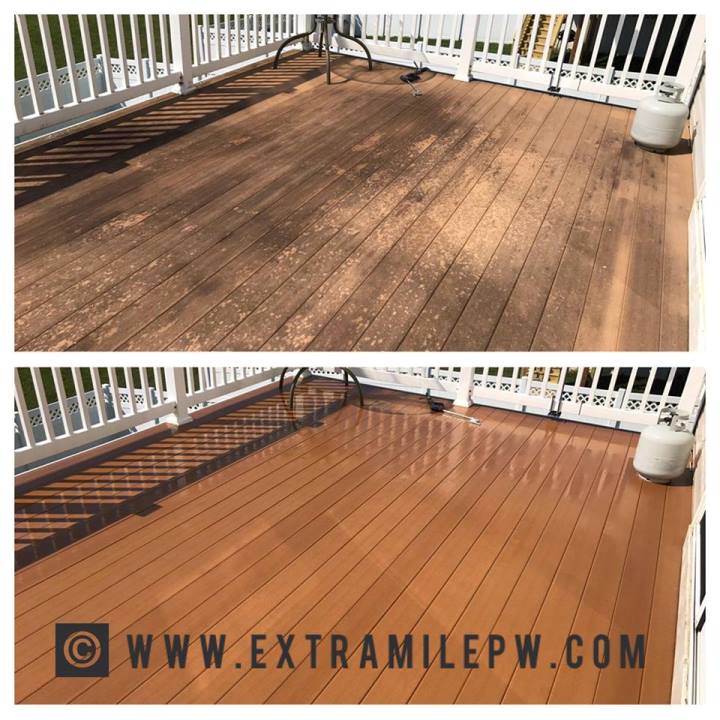 If you're interested in cleaning your driveway and/or outdoor living space, then schedule a free estimate with us at Extra Mile Powerwashing today. Our professional technicians are the power washing experts in the Eastern Panhandle of West Virginia. Our service areas includes:
Bunker Hill WV 25413 | Inwood WV 25428 | Kearneysville WV 25429 | Kearneysville WV 25430 | Shepherdstown WV 25443 | Glengary WV 25420 | Charles Town WV 25414 | Ranson WV 25414 | Martinsburg WV 25401 | Martinsburg WV 25402 | Martinsburg WV 25403 | Martinsburg WV 25404 | Falling Waters WV 25419 | Harpers Ferry WV 25425 | Hedgesville WV 25427 | Winchester VA 22601 | Winchester VA 22602 | Winchester VA 22603 | Winchester VA 22604 | Cross Junction VA 22625 | Clear Brook VA 22624 
We use our softwash technique — low water pressure combined with gentle, environmentally-friendly detergents — to clean gutters, siding, roofs, sidewalks, fences and just about every type of surface found at homes and businesses in the region. To schedule a power washing estimate, call our office at 304-904-0500 or contact us here.